A few days ago, Porsche (the car manufacturer) has released what's probably the coolest of the modern 911s… a proper toy for boys, a car with not much purpose other than to bring back 1980s memories and a big smile on our faces, the 911 Dakar. Reviving the myth of the famous Paris-Dakar 953 and its signature Rothmans livery, the new 911 Dakar is exclusive, powerful and sits high on its mud-oriented tires, making sure you'll be safe when putting this 250k euros sports car on dirt tracks (even though I doubt many will ever try it…) To coincide with this new limited edition sports car, Porsche Design is revealing a matching watch, the new Chronograph 1 – 911 Dakar Rallye Design Edition.
Contrary to many of the recent car-linked releases by Porsche Design, such as the Chronograph 911 GT3 RS here, this new Dakar-oriented edition isn't built on the classic Chronotimer Series 1 architecture, but on the even more classic Chronograph 1 model, which is the closest you can get from the original 1972 watch. And besides the looks and purpose-built coloured accents, there's something special about the case.
This new Porsche Design Chronograph 1 – 911 Dakar is said to be the first chronograph case made of titanium carbide. Porsche Design was already the first watch manufacturer to have a chronograph made of titanium (but not the first watch to be commercially available in titanium… Citizen was). Now, the Solothurn-based company has managed to mould a case from robust and highly scratch-resistant material titanium carbide. Titanium carbide is not subject to any visible ageing process, is hypoallergenic, and even lighter than titanium. The ceramic-based material can be recognized by its black powder-coated look and crystal structure. The new abbreviation "TiC" (titanium carbide) for the innovative material adorns the dial in striking red.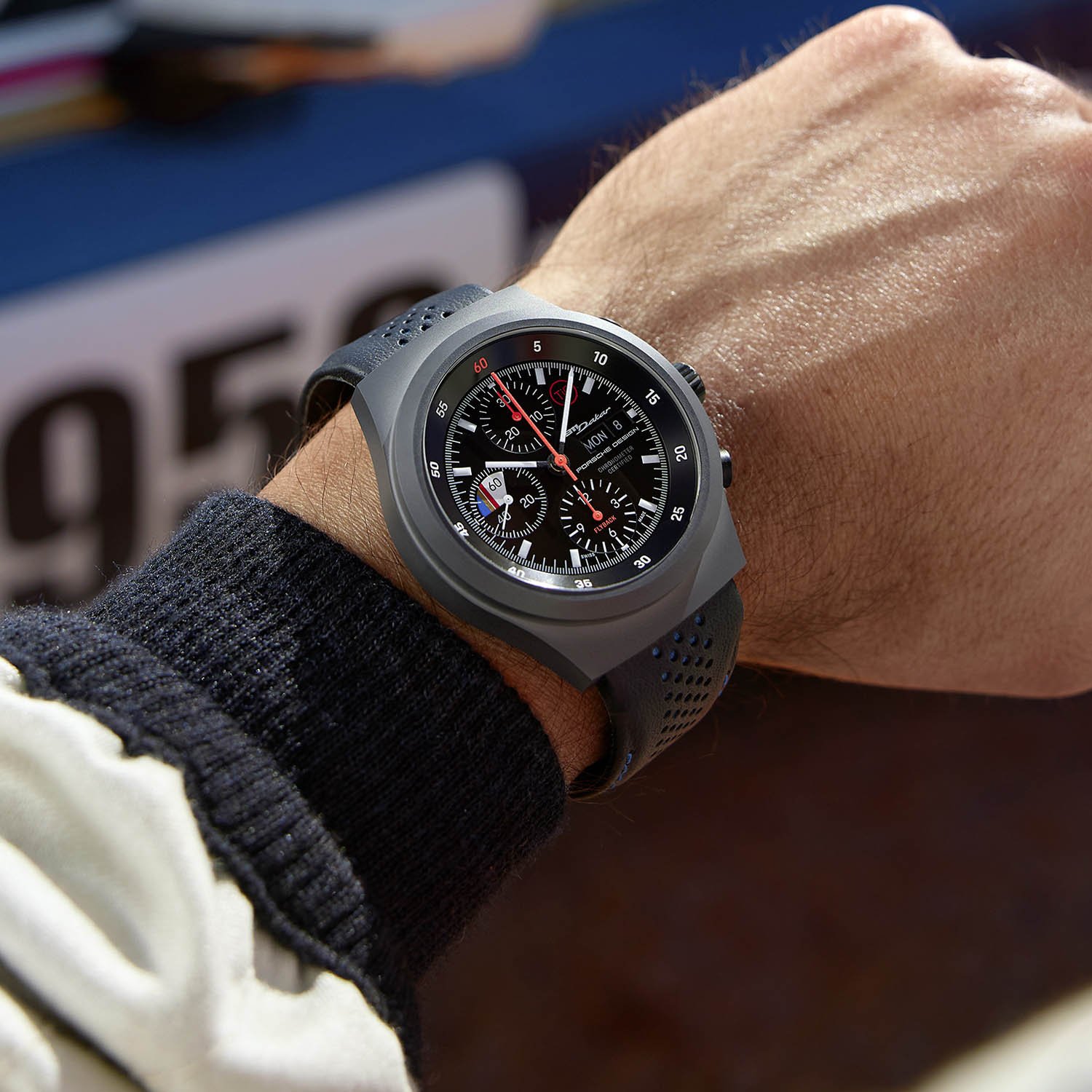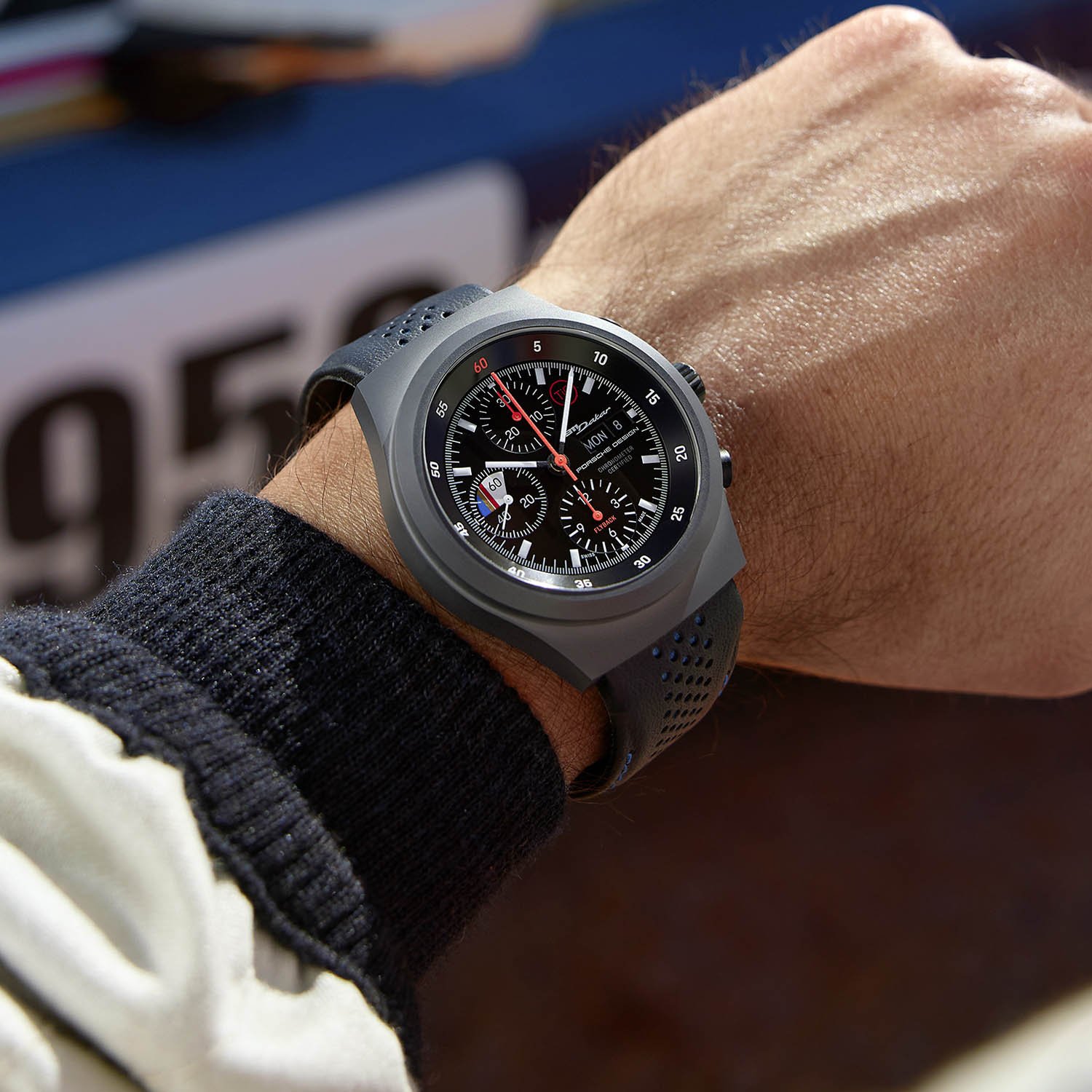 The design is otherwise classic PD, with a 42.5mm x 15.50mm case, black-coated crown and pushers and a typical 1970s look. All matte in finishing, the case features sapphire crystals on both sides and has a dynamic water-resistance of 100m. It is worn on a leather strap made of genuine Porsche vehicle leather with contrasting backing in Race-Tex.
The dial of the Porsche Design Chronograph 1 – 911 Dakar Rallye Design Edition pays tribute to the legendary motorsport livery, with white, blue, gold and red accents. The display is classic, with 3 counters and a day-date function. A neon orange central hand and a 911 Dakar logo complete the look. Inside the case, and wound by a wheel-inspired rotor, is the proprietary Calibre WERK 01.240, an evolution of the 7750 with flyback function and COSC certification.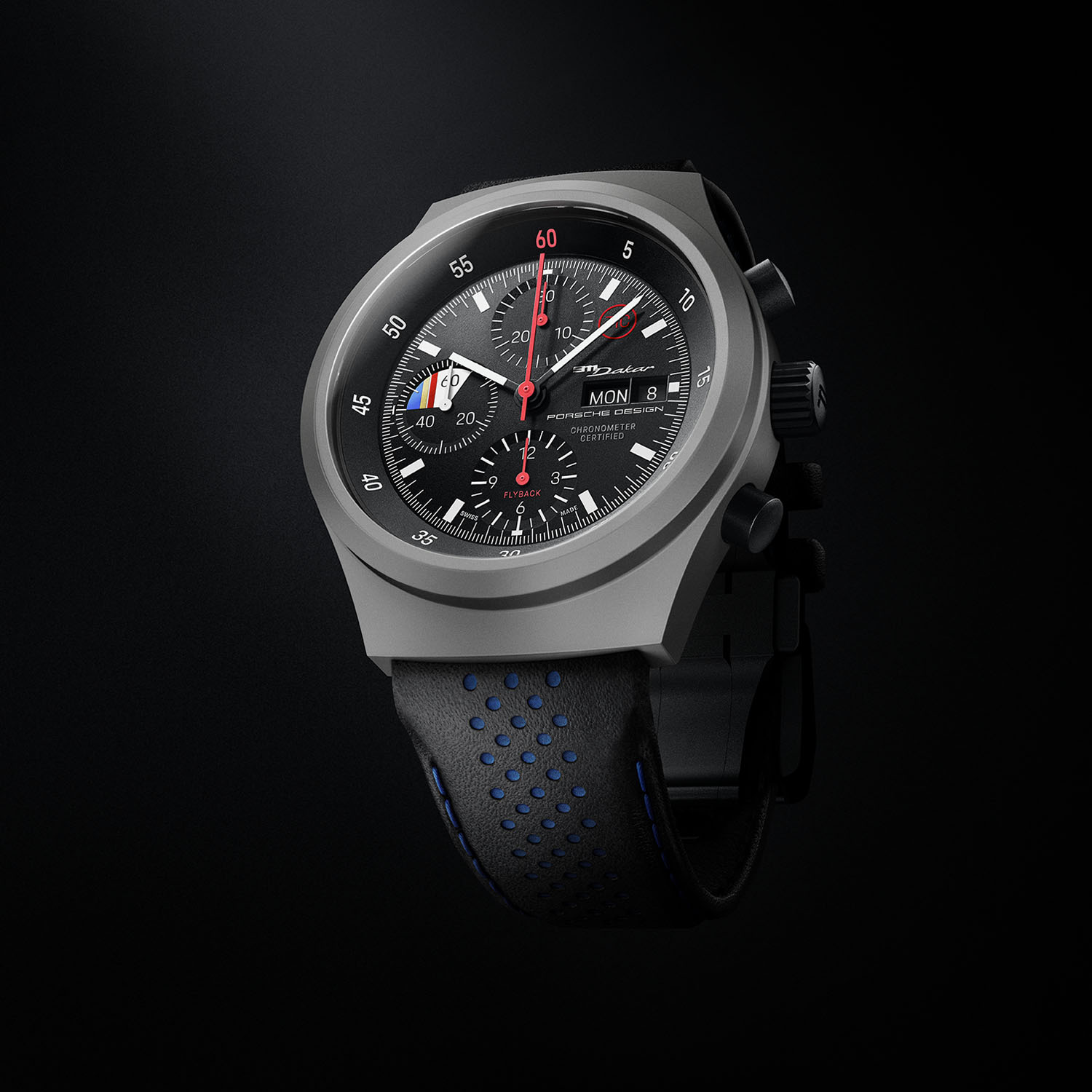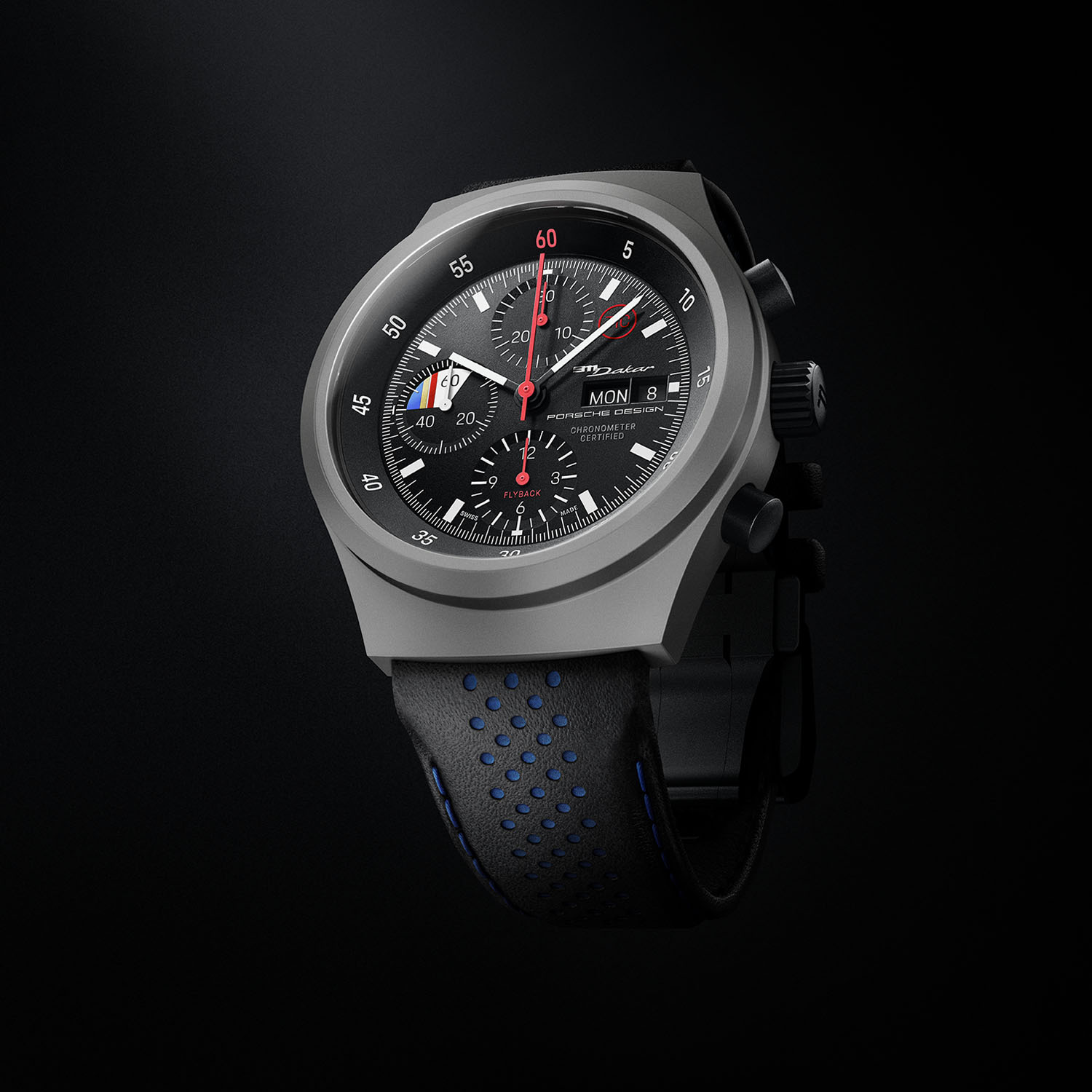 The Porsche Design Chronograph 1 – 911 Dakar can be ordered exclusively by buyers of the new Porsche 911 Dakar and 911 Dakar Rally Design at Porsche Centers from November 17 at a price starting at EUR 13,950. The timepieces are limited to a total of 2,500 pieces (just like the car). For more details, please visit www.porsche-design.com.
https://monochrome-watches.com/introducing-porsche-design-chronograph-1-911-dakar-specs-price/
This post first appeared on Monochrome Watches - An online magazine dedicated to fine watches.